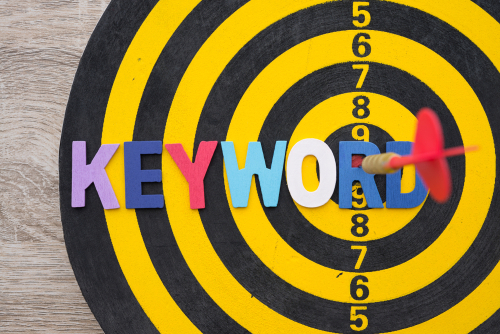 I recently recorded a quick video that will help you add the best keywords to your LinkedIn profile and your resume for a specific position. In under four minutes, I'll show you how to get a job keyword list using a tool that is native to LinkedIn, that you don't need a premium subscription for, and can quickly give you actionable insights.
To start, make sure you are in the editing area of your profile. Then click on the More button for the dropdown menu that includes Build A Resume. Next, enter the job title you are targeting.
Using the job title, the builder creates an editable resume. Although the job title is optional I highly recommend you include one because the job keyword list is dependent on a title. Resume Insights including a suggested job keyword list are provided after the resume has been created.
And where you add them is important too. A recent post by Work It Daily highlights three places in your profile where keywords really matter. Focus on your headline, about section (previously titled Summary), and the interest section.
However, I do not recommend sending out the content that has been created. Resume formats matter. Jump over to learn more about the various types of resumes and why they matter.
The bottom line is to use the insights provided by the resume builder engine to shape your LinkedIn profile and resume to align with the job you are applying for. Better alignment within your profile and resume equals a better chance for an interview and potentially securing the position. Isn't that the name of the game?